Different types of keyboards for computers explained: The computer keyboard is a device that allows a person to input text using keys representing the alphabet, numbers, and special symbols. These devices come in different shapes and sizes, all of which have their own advantages and disadvantages.
There are different strokes for different folks. Computer keyboards have evolved over the years and are not the plain Qwerty keyboards of the past. These computer devices have become specialized for a variety of reasons and purposes.
Whether you have physical problems associated with using a keyboard, or have a special interest in computer gaming, there are different styles to choose from, some specifically designed to suit your needs. Get to know the different types of keyboards for computers in our list to find out which one is best for you.
1. Qwerty Keyboard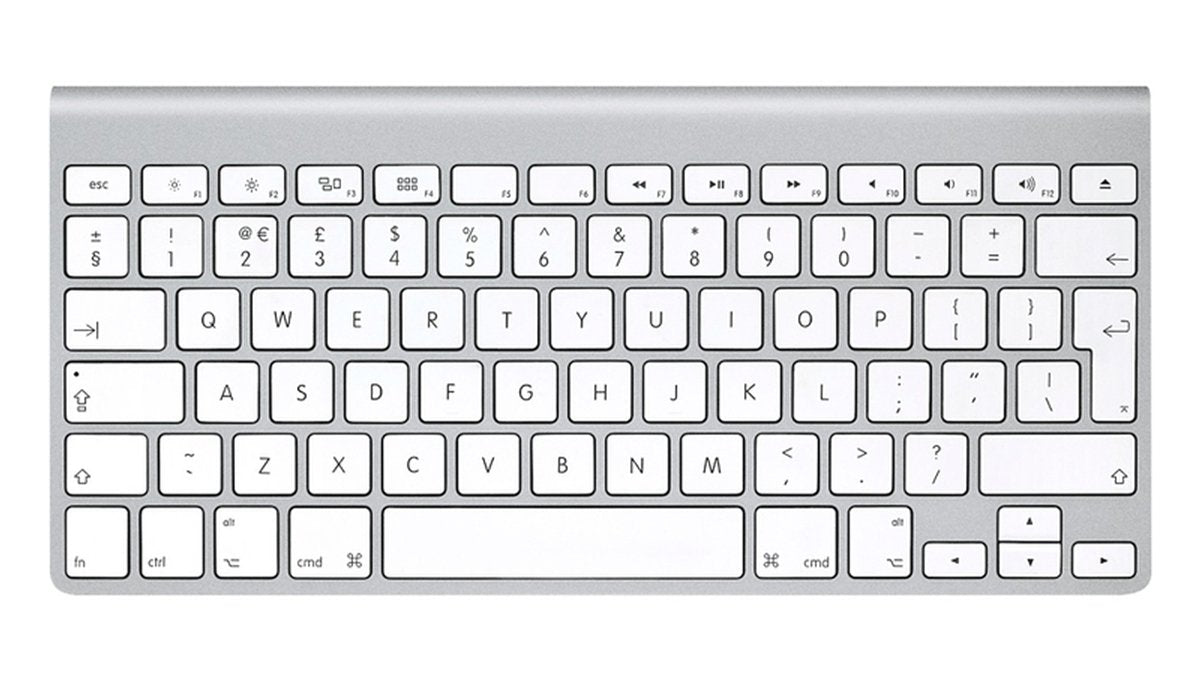 It was discovered way back in 1986 by Christopher Latham to resolve jamming issues in typing machines due to their alphabetical letter layout. Now, it has become a standard layout even in mobiles replacing numeric keypads.
It slows down your typing speed a bit though by placing rarely used letters in the most optimal positions of the keyboard. Also, you have to stretch your both hands to type letters correctly. Otherwise typing "teh" or "hte" instead of "the" would be a common affair.
There is a large variety to QWERTY keypads. Some are designed for gaming while some for office. Despite many efforts to outsmart this layout with new designs, like the Dvorak and XPeRT versions, QWERTY is ruling the 21st century.
Ideal For
Users not into long typing sessions
2. Wired Keyboard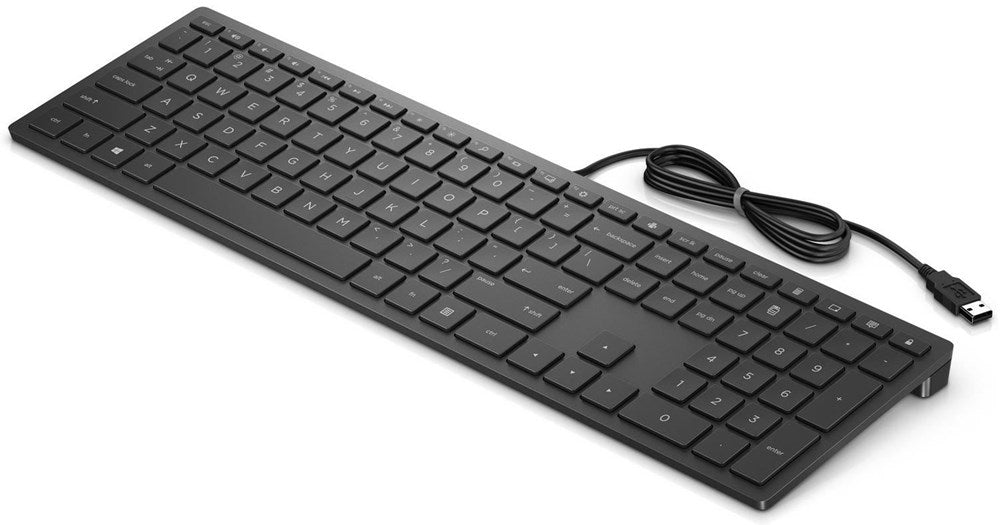 This is most commonly used amongst other types of keyboard available. Wired keyboards have many more functionalities than wireless ones for a few reasons. First, they don't need any battery; second, it draws a less significant amount of power; third, they have no input delay.
Due to the third reason, it is used widely by users who spend a lot of time juggling through typing keys back and forth. Gamers find it repulsive due to its aesthetic turn off and lack of portability. Otherwise, it's an ideal choice for many.
Ideal For
Taking notes, writing reports or coding
3. Numeric Keyboard
This keyboard aids in performing calculations and typing numbers with greater efficacy. These are highly versatile for mathematical operations in banks or any finance institutions. Generally, they have 17 low-profile keys on a small in size pallet, used as an additional element to existing keyboard.
With 17 keys, the numeric keyboard enables you to perform additional functions. For example, a numeric 9 key can be used as Page Up numeric 7 as Home Key in combination with other keys.
You can perform calculations on one hand due to their compact size. You can say, they are similar to calculators in design with connectivity in both USB and wireless mode.
The keys are designed to take heavy-duty and response high to minute finger pressure.  Available in various adjustable and tiltable models, numeric keypads are designed to produce nothing but comfort.
Ideal for
Stock traders, bankers and financial employees
4. Ergonomic Keyboard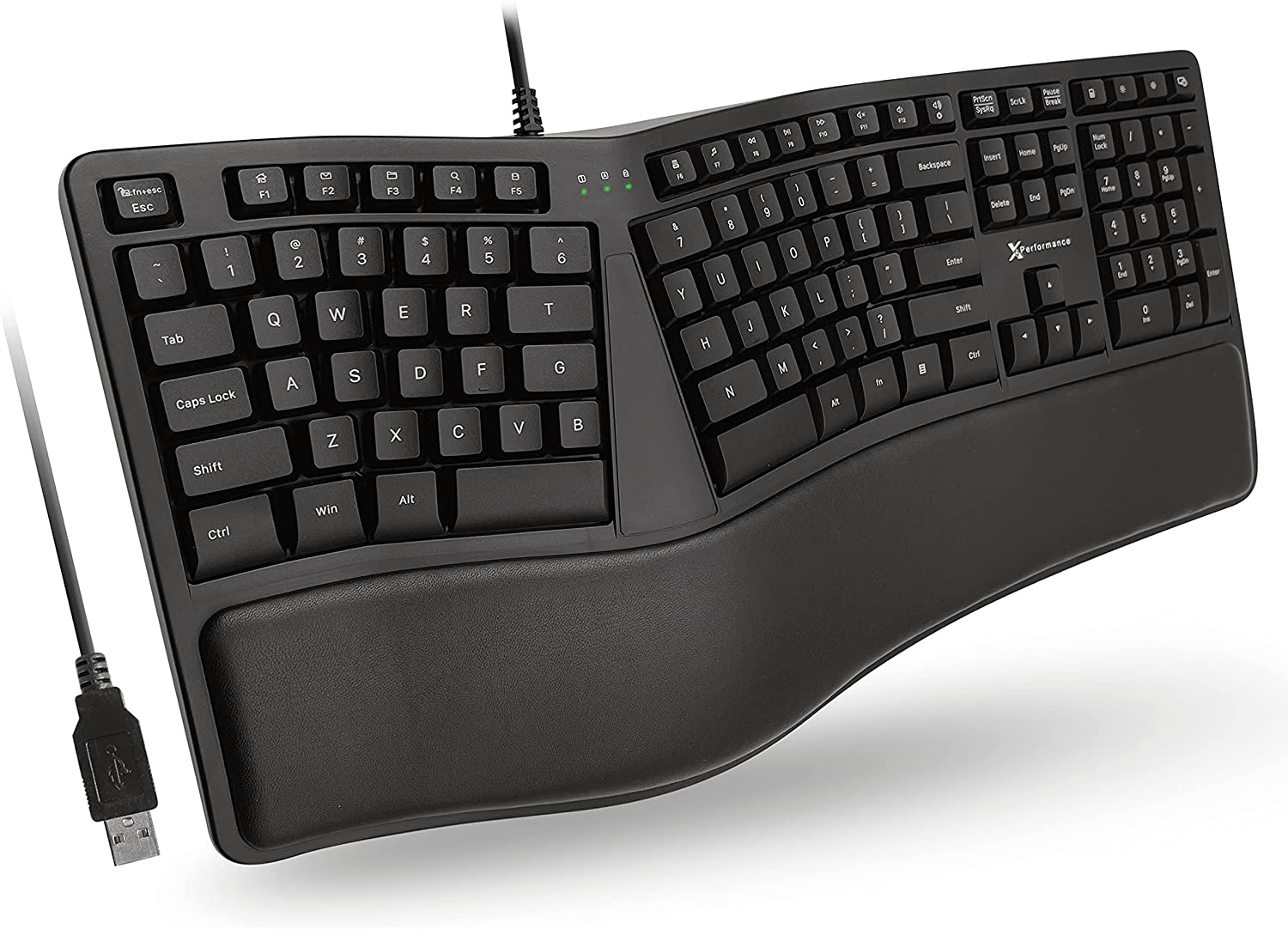 These keyboards adjust themselves to fit the user instead of forcing users to adjust according to their ergonomics. The concept of ergonomic keyboards first came into the light in the year 1994 by Microsoft.
The purpose was to prevent carpal tunnel syndrome thereby promising maximum user comfort. Here keys are concave or tapered to facilitate speed typing with greater accuracy. You can make design adjustments to suit your hands for reduced pressure. For instance, you can split the keyboard into half to work on optimum hand stretch.
There are three types of keyboards under Ergonomic fashion – Contoured, Split, and Angled type. The keyboards are tented to reduce forearm rotation. Some even come with an adjustable negative slope to prevent hand bending.
Although different in certain aspects, they all tend to focus on providing greater comfort, reduced stress and improved efficiency than normal keyboards.
Ideal For
Users with long-typing sessions such as gamers, writers, and coders
5. Wireless Keyboard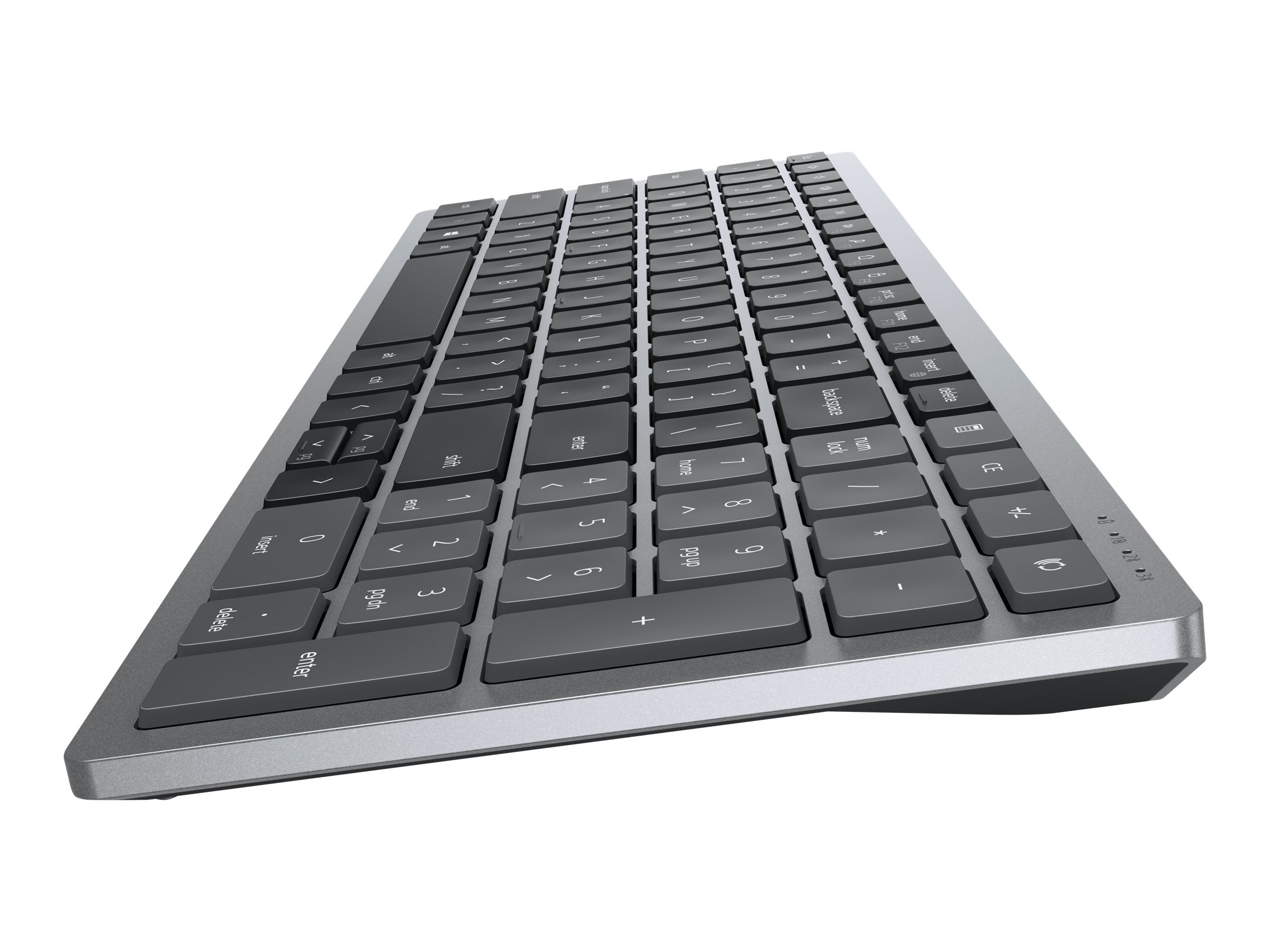 Here you may get lucrative features but all at the expense of battery life. If you want a clean looking battle station with no messy wires or prefer to play from a distance, wireless keyboards are for you.
Here, you plug a receiver to one of your computer's USB ports. It sends a signal to the keyboard and once the connection is successfully established, it works just like a wired keyboard.
However, look for important factors such as average battery life, on/off switch, range, and connectivity type (Bluetooth or RF) before you purchase. These keyboards have range limitations.
So, you have to operate within its receiver's range. If you see your keyboard is acting weird, that's probably because its battery needs replacement.
Ideal For
Users looking for portability
6. Backlight Keyboard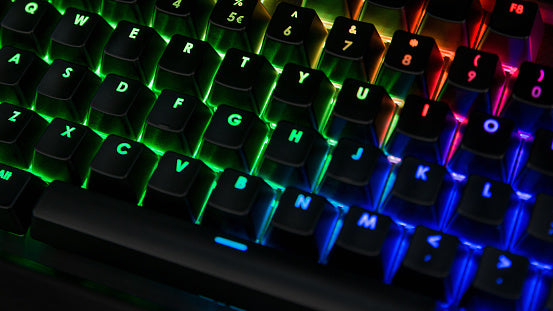 Backlit keyboards are uniquely designed to let light pass through their semi-transparent keys for greater visibility. This effect aids individuals to differentiate between the keys in low light conditions.
While most commonly white light is used to bring the effect, you can choose between other solid colors too. It is most popular among gamers.
As they light up in dark, they influence late-night home workers. Your eyes can comfortably find desired keys without disturbing others with lights on.
Field workers working at night find such keyboards extremely helpful. These keyboards consume more power so it's better to keep your laptop plugged in always. However, they are a little expensive and are only recommended if you have their absolute necessity in your life.
Ideal for
7. Flexible Keyboard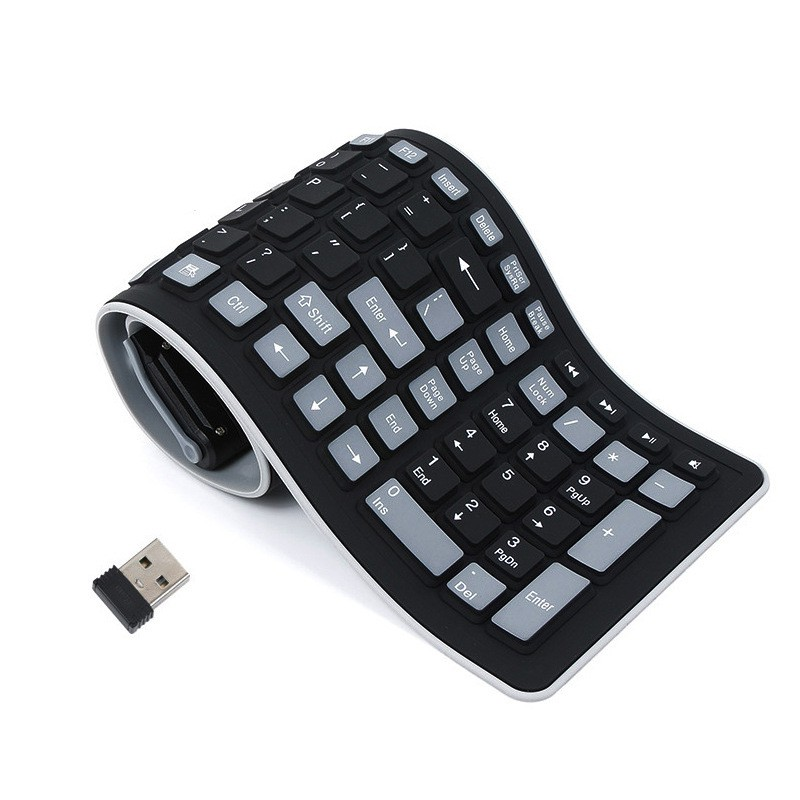 Flexible keyboards are one of the popular types of keyboards in the 21st Century for their design to aid rough use environments.
A Flexible keyboard is mostly made up of silicone rubber that offers strength and flexibility to its design. To promise efficiency and save space, keys are placed closer than in mechanical keyboards.
They also feature several other characteristics such resistance to dust and water and comfort to heavy-duty hours. When you have a flexible water-proof keyboard, you feel it best suited for outdoors.
The keyboards come in both USB and wireless variants. As they are manufactured using high-quality bendable materials, you can easily fold them to backpacks for seamless portability.
Now it's easy to understand why News reporters, journalists, and travel bloggers prefer to carry a flexible keyboard wherever they go.
Ideal for
Users working in harsh environments
8. Mechanical Keyboard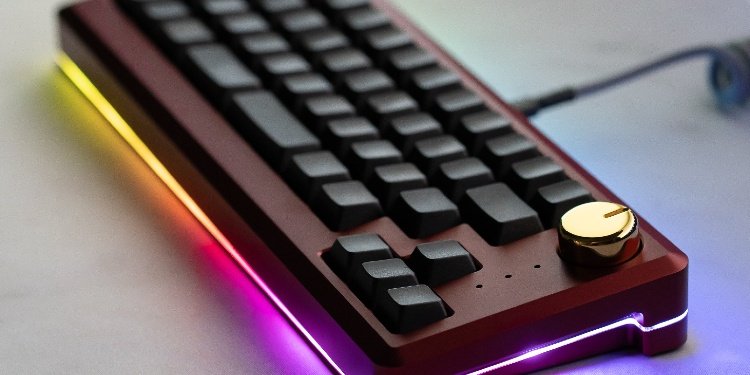 These are spring-activated key switches built to raise the bar in every way. They are far better than rubber dome membrane switches that offer dissatisfying feel and typing experience.
It actually senses your pressure beneath the keys and sends a signal to PC telling that you have pressed them. That satisfying "thunk" noise when you press a key, feels really good.
But that creates loud noise than regular keyboards though. However, these days, you will find mechanical keyboards with low levels of noise and good tactile feedback, better than even rubber dome keyboards.  
These things are heavy and don't move from your desk unless you pick them up. It certainly interests gamers who complain about their keyboards constantly sliding around while playing.
Ideal for
Gamers looking for a sturdy design
9. USB Keyboard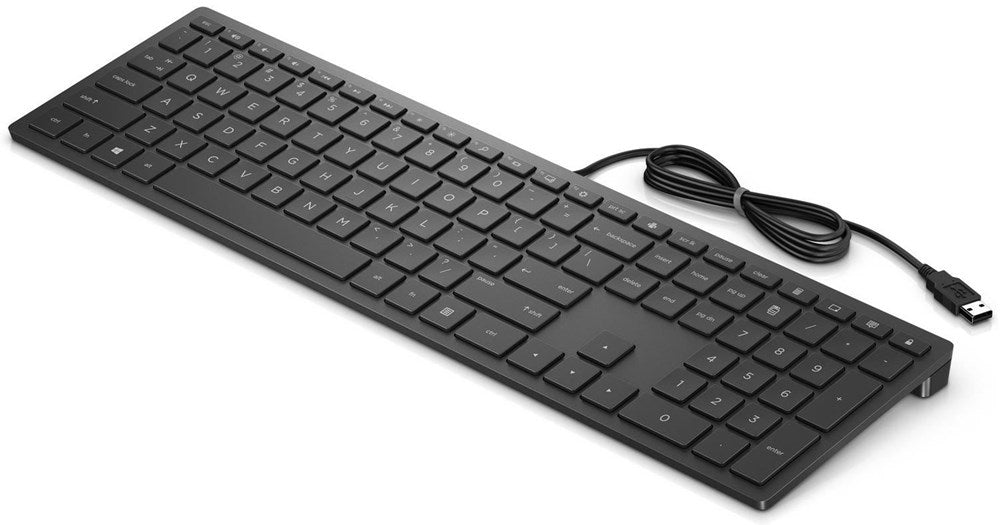 USB keyboards can be your usual membrane, mechanical, or any other form of keyboards with wired connectivity. However, instead of a PS/2 port, you connect the device directly in your PC's USB port as a flash drive. Unlike Bluetooth, USB keyboards offer faster and uninterrupted connectivity. 
It's better to go for a keyboard with a detachable USB Cord. In that way, you can extend your cord without sacrificing your comfort. Also, unlike ps/2, USB keyboards offer exceptional compatibility with all types of Operating Systems like Windows, Mac OSX, Linux, etc.
They can be plugged into any USB port (if one port stopped working).
Ideal for
Extreme and long-term usage such as gaming and coding
10. Bluetooth Keyboard
Bluetooth keyboards are wireless keyboards featuring a dedicated wireless receiver that goes into your computer's USB port. The keyboard comes with a built-in Bluetooth chip that transmits/receives signals from the wireless receiver.
Since you don't have to connect a wire, you need to occasionally charge the keyboard batteries to make them work properly. With no wire hassles to deal with, Bluetooth keyboards offer convenience and flexibility in operation. Besides, you have ample of free area to operate the keyboard such as from your couch, bed, or anywhere you feel comfortable.
However, make sure you keep the keyboard's battery fully charge or stay within a proper range to avoid connectivity issues while working or gaming.
Ideal for
Frequent travelers
Fast-paced gamers looking for more room to move around
11. Magic Keyboard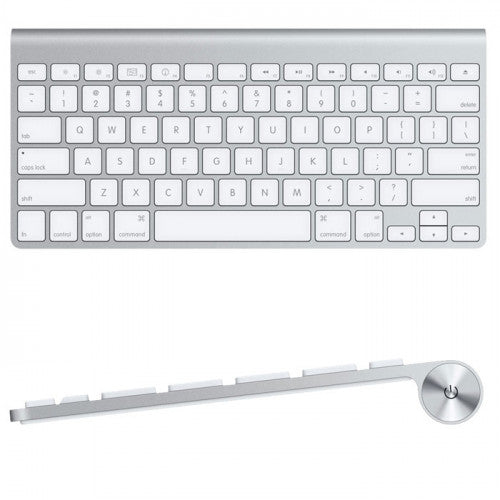 Magic keyboards are apple-based keyboards that come with built-in rechargeable batteries, trackpad, and revolutionary key features. Each key of the magic keyboard features a stable scissor mechanism offering you an extended key travel with low noise output.
To be precise, the keyboard provides you wonderful key presses as mechanical keyboards minus the clicky noises. 
The magic keyboard also comes with a backlit that automatically adjusts itself to the ambient lighting, which is also adjustable manually.
Aside from wireless connectivity, the keyboard also offers USB connectivity, which recharges the battery on the background. Overall, the magic keyboard is a wonderful addition to your apple systems, with best of the both world features.
Ideal for
Students, bloggers, travelers, and corporate employees who travel a lot
12. Gaming Keyboard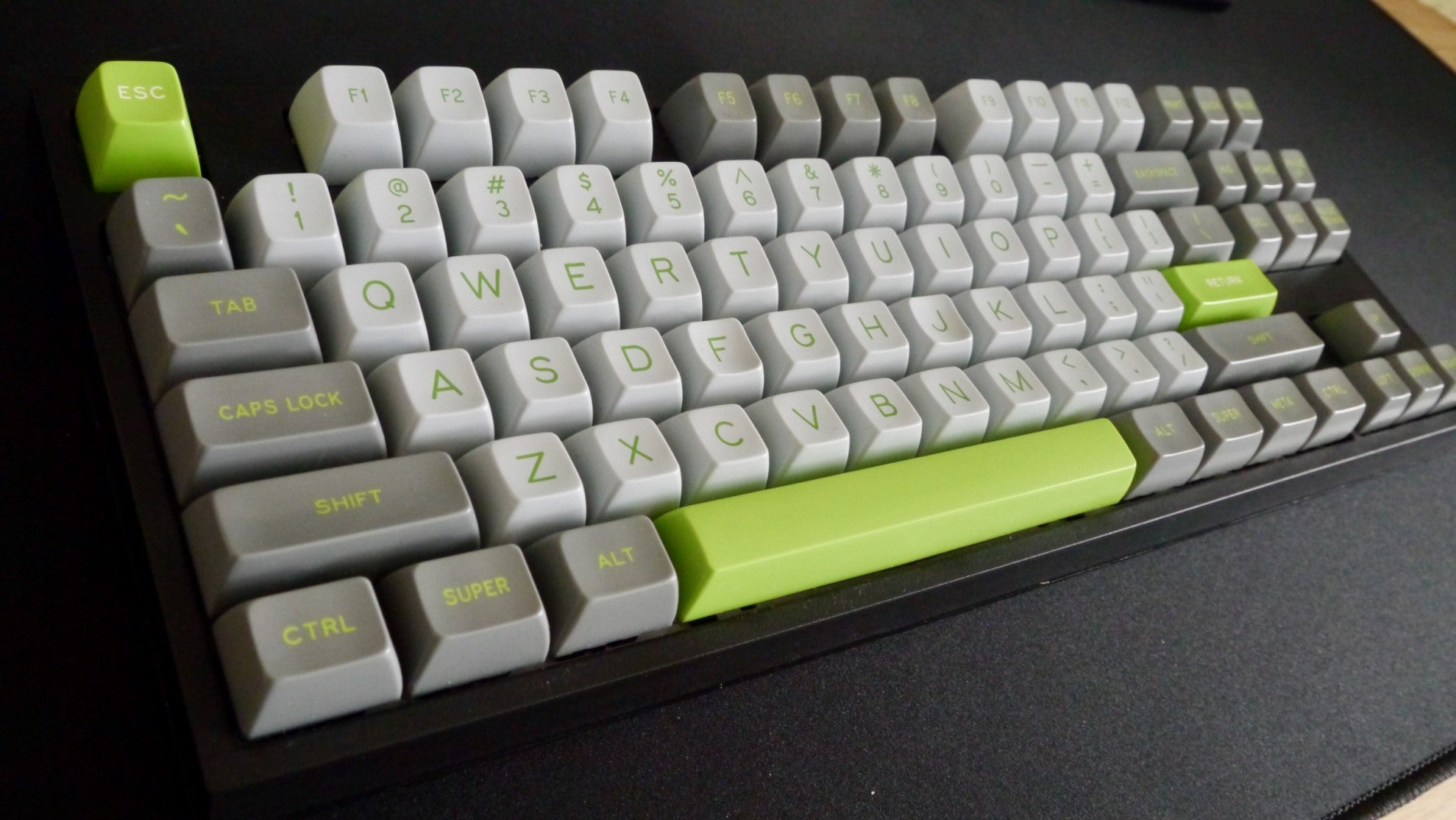 As the name suggests, gaming keyboards are specially designed for gaming enthusiasts. Usually, there are two types of gaming keyboards popular among gamers- mechanical & membrane.
While mechanical keyboards boast of their durability and distinct key feel, membrane keyboards offer a similar gaming experience but at a lower price. Some of the notable features of gaming features include RGB backlighting, NKRO keys, customizable macros keys, ergonomic designs, etc.
Things that make these special are their tactile feedback and zero ghosting keys. Meaning, you can simultaneously press more than 3 keys and all key will work perfectly- a feature not available in conventional low-end keyboards.
Some high-end keyboards come with removable key switches. As a result, whenever one key stops working, you can simply replace it without throwing away the whole keyboard.
Ideal for
Competitive gamers, typists, and coders
13. Membrane Keyboard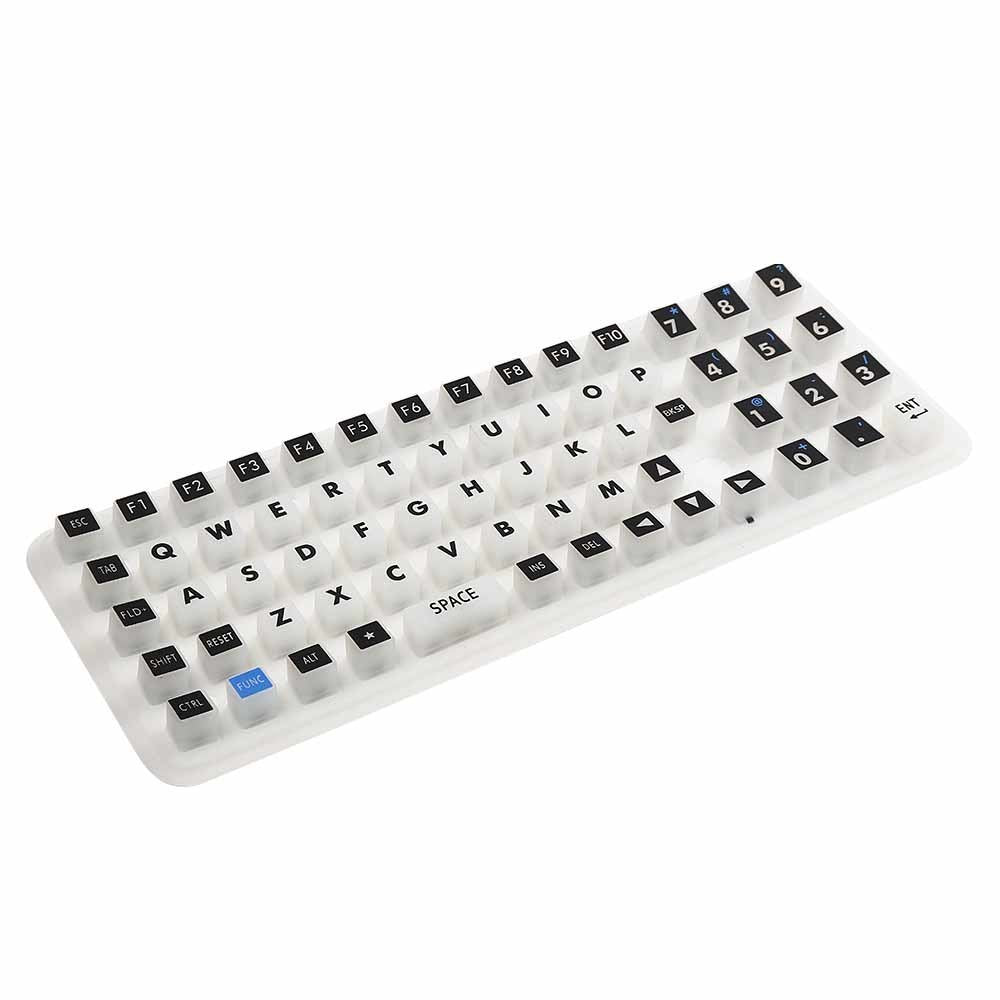 Membrane keyboards comprise three layers offering superb flexibility in typing and response. The first layer features a conductive trace beneath it. When pressed, the signal moves through the holes of the second layer that works as a bridge between the pressure pads to the bottom membrane layer.
Most membrane keyboards come with a rubber or a silicone keyboard as the top membrane layer simulating the spring structure of a mechanical keyboard, offering you solid tactile feedback on each keypress.
Although you won't get the same tactile bumpy feeling like a mechanical keyboard, it offers you the same gaming experience at a lower budget. 
Meanwhile, typing on a membrane keyboard is quite smoother and noiseless as it doesn't make loud noises as mechanical key switches such as Cherry blue MX.
Also, due to its plastic body, you will find membrane keyboards a lot lighter, enabling you to operate it for hours keeping on your lap.
Ideal for
Fast-paced gaming
Works that require fast typing such as coding, data entry, etc.
14. Chiclet Keyboard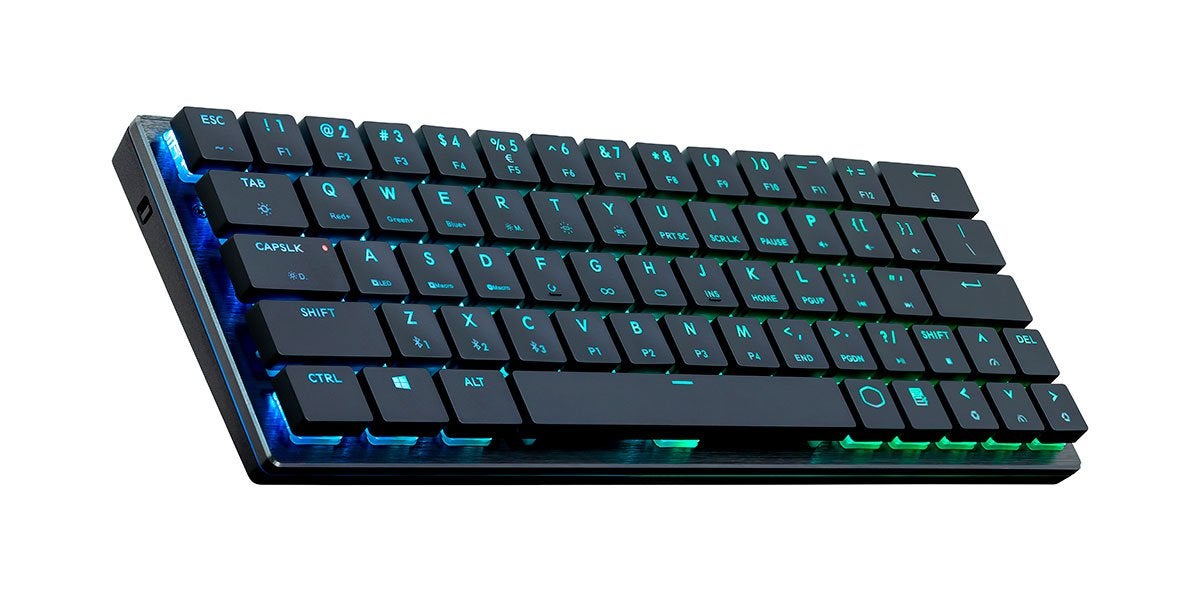 If you wonder, the chiclet keyboard gets its name from the popular chewing gum brand "Chiclets". Rectangular-shaped keys with rounded edges remain the most notable features of this keyboard.
The keys are placed at a distance to each other, which eliminates the likelihood of pressing two keys, thereby increasing your overall precision. Such keyboards are mostly found in modern devices like netbooks, notebooks, and laptops, especially MacBooks, HP & Asus laptops.
Apart from offering a precise typing experience, chiclet keyboards also provide exceptional tactile feedback- something you will find only in mechanical keyboards. Each time you press a key, you will receive a bumpy feeling, which denotes that key is registering.
However, unlike mechanical keyboards, they are not noisy, which makes chiclet keyboard popular alternatives for gaming and coding. Overall, chiclet keyboards fall somewhere in the middle in terms of performance, & pricing.
They are way better than standard membrane keyboards, but less durable compared to their mechanical counterparts.
Ideal For
15. Laser Projection Keyboards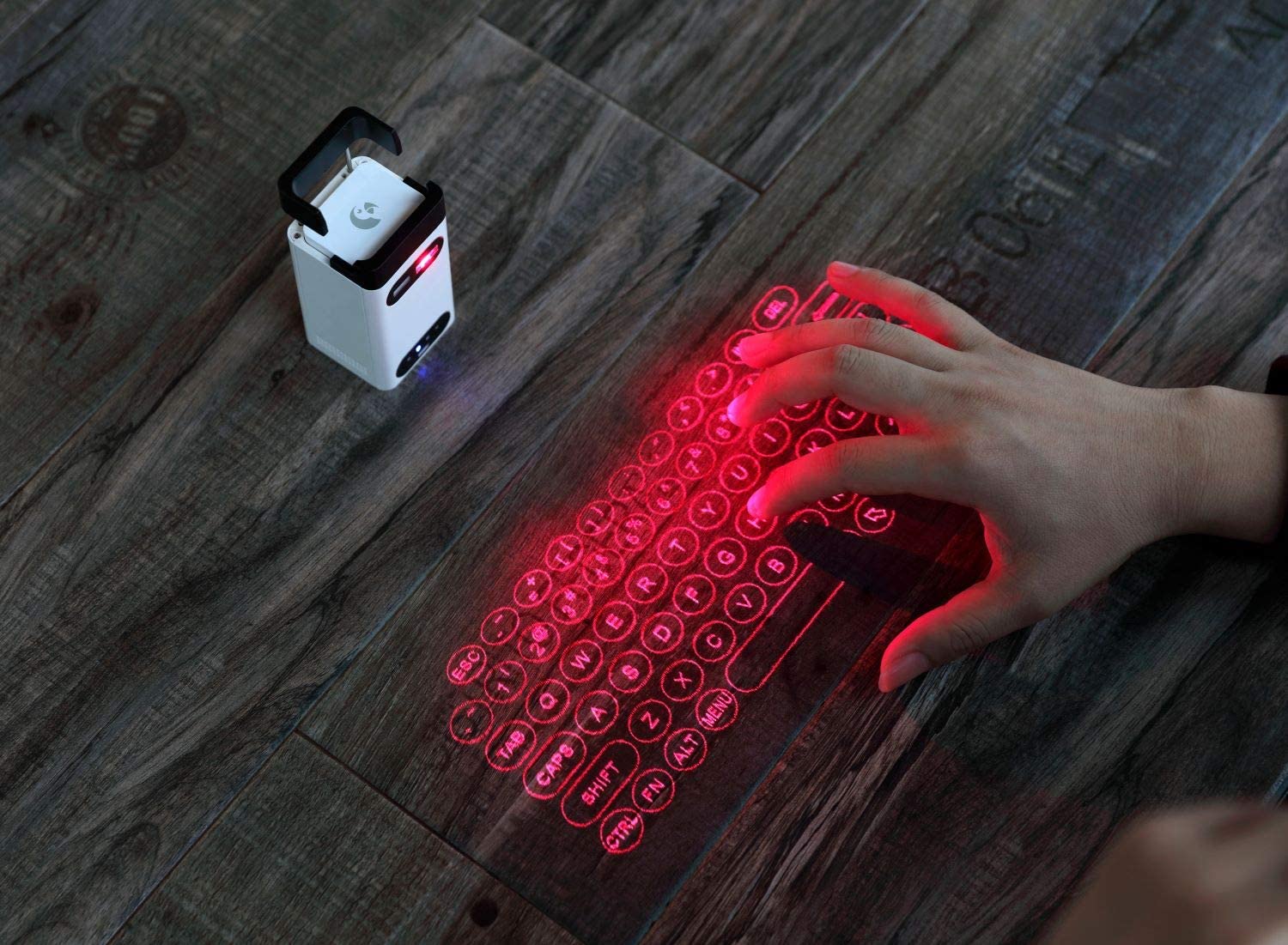 Imagine a keyboard appearing out of thin air. This is practically possible with projection keyboards. Such keyboards come in the form of a compact device, which you have to place on a surface.
Upon activating, the device projects a laser display in front of you and lets you type on any flat surface. Once you press a key on the virtual keyboard, the optical sensors in the device capture your finger movements. Then it translates that movement into actions via software.
Such keyboards come with QWERTY layouts and offer easy connectivity through USB, Bluetooth, or any other wireless media.
Projection keyboards are mostly popular among travelers and vloggers who usually types on their mobile device. Since these keyboards are extremely small in size, they hardly take any space.
The keyboard gives you a full-on typing experience of a standard keyboard, minus the noise. The problem lies is that it will take you some time to get adjusted with the latest technology, especially for the first couple of days.
Ideal For
Travelers looking for compatible keyboards
Conclusion
We hope the above discussion will help you decide which keyboard to look for in the marketplace now. Your good response to this article will motivate us further to cover similar fundamental articles on other peripherals such as mice, headsets, speakers, and even more. If you have any questions or comments, feel free to shout out loud below. Cheers!