Mechanical keyboard is a type of keyboard. In terms of structure, each key of the mechanical keyboard has a separate Switch (that is, a switch) to control the closing. This switch is also called "switch". The classification of switches, mechanical keyboards can be divided into tea switch, green switch, black switch and red switch. It is precisely because each button is composed of an independent micro-motion, so the button has a strong sense of paragraph, resulting in a special feel suitable for game entertainment, so it is usually used as a relatively expensive high-end game peripheral, and it is also an ideal device for programmers. 
Which switch is right for you?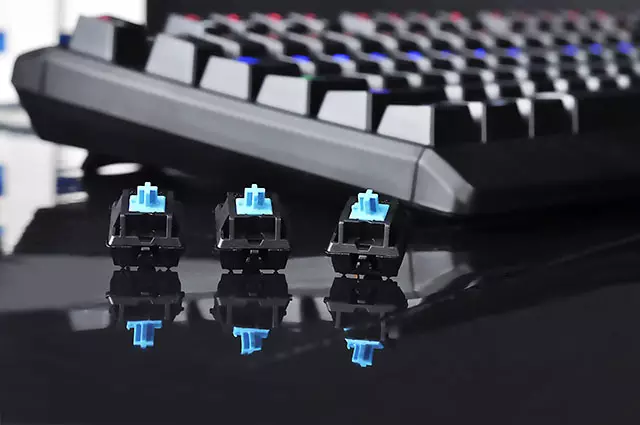 Green switch: typing artifact
Pressure grams: 60
Trigger: 2.4mm
Features: Paragraph sense and crisp
Life: 20 million times
The green switch is the most coquettish switch. The sound is clear and similar to a paddle switch. The button is only triggered when the sound sounds, so it crackles when typing, which is very satisfying both on the fingertips and psychologically. It is especially suitable for Writer. But it is undeniable that the noise is too loud, and many environments are not suitable, such as a quiet office, which can easily affect others.


Red switch: long text input
Pressure grams: 40
Key travel: 2mm trigger, 4mm end
Features: no paragraph sense
Life: 50 million times
The red switch is lighter, the same as the plastic part of the black switch, straight up and down is refreshing and natural, and beginners may find it slippery. This is a kind of controversial switch. Because the force is too light, individual users accidentally touch the keyboard on their hands, and its cost is the highest among all switches. Therefore, many people think that it is a failure, and its sales abroad are not high. not ideal. However, many domestic players have praised it. If it is properly matched, users can feel silky smooth, whether it is games, typing or other applications, but the price is slightly higher.


Black switch: the first choice for games
Pressure grams: 80
Trigger: 1.5mm
Features: no paragraph sense
Life: 50 million-60 million times
The black switch is the most powerful of the four mainstream switches. It has become the most primitive and pure mechanical switch. It is widely used in all kinds of people. Because of its ultra-short trigger distance and longest service life, it is highly regarded by gamers. When you are in an intense game environment, you can quickly react when you press the keyboard with your fingers. It is very important for gamers to react one step ahead of the enemy, even if it is only a fraction of a second. Of course typing and everyday applications are also good. However, friends who are just getting started may feel that the force is too strong and the finger muscles are tight. Once you get used to the black switch, then any other switches will not have any difficulties. The first choice for entry.


Tea switch: comprehensive consideration
Pressure grams: 60
Key travel: 2mm trigger, 4mm end
Features: Paragraph sense is dull
Life: 50 million times
The tea switch has a sense of paragraphs but is not so flamboyant. The fingers feel very comfortable, and the strength is moderate for various environments. The most promising advanced switch is good for both games and large characters. However, not everyone likes this dull multi-segment feeling, it is best to experience it before buying.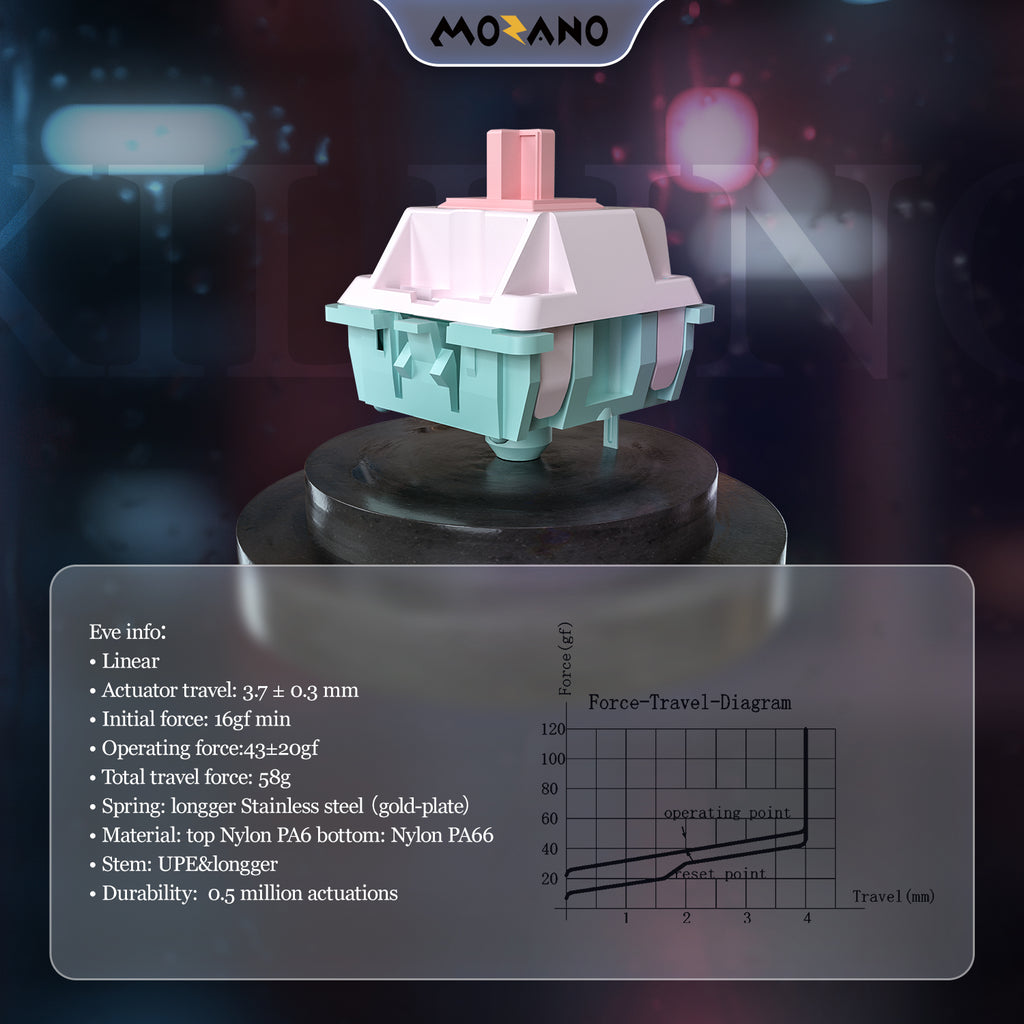 Summarize:
Tea switch: The feel of the film is closer, the paragraphs are obvious, and the contact point is relatively low.
Green switch: The pressure is low in grams, easy to press, and the sense of paragraph is particularly obvious, like pressing a switch.
Black switch: The pressure is high, and it is very elastic when pressed. There are no paragraphs.
Red switch: Black switch with very low pressure grams.