Mozano × Domikey Knight King SA Doubleshot Keycap Set
YOUR KEYBOARD IN SHINING ARMOR

With durable construction and a noble colorway, the DOMIKEY Knight(Fate) keycap set earns its name in every sense. Showcasing silver alphas, royal blue modifiers, and a few yellow keys for extra flair, this DCS-designed set looks just like a storybook suit of armor. Thanks to durable ABS construction with doubleshot legends, it performs like one, too. Sculpted in satisfying SA profile and compatible with Cherry switches and clones, the DOMIKEY Knight is available in a wide range of kits to fit any board. Be on the lookout for a few knightly novelties—including the legendary Excalibur enter key—and equip your keyboard to the hilt.
SPECS
DOMIKEY ( DMK )
Designed by DCS
Profile: SA (1-1-2-3-4-4)
Material: Doubleshot ABS
Compatible with Cherry MX switches and clones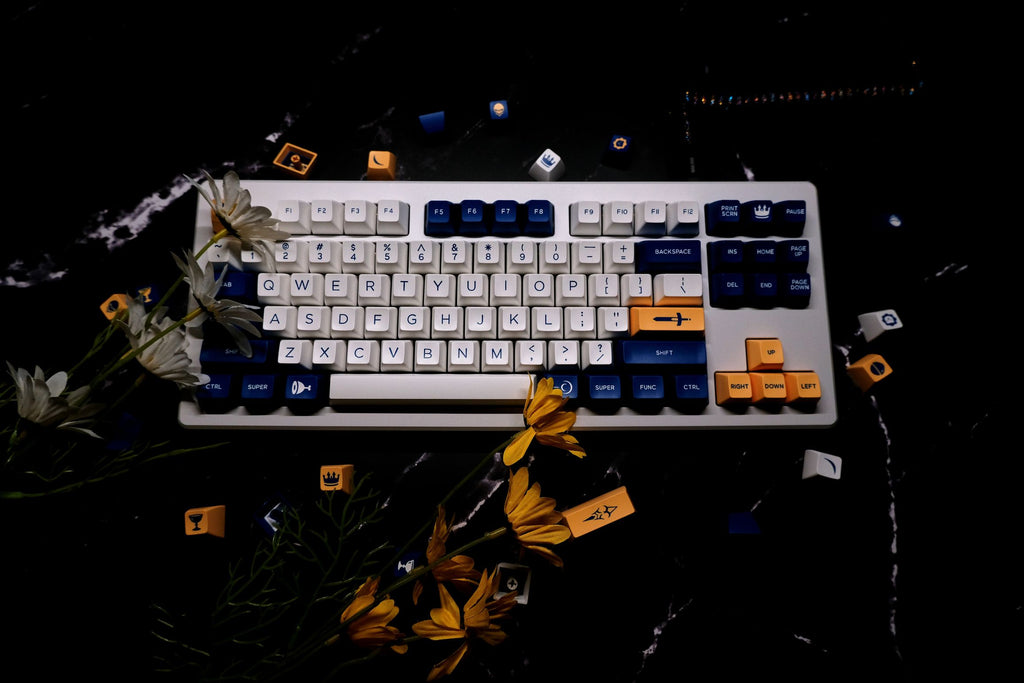 TIPS:
Excalibur-Enter 2.25 is currently on pre-sale and is expected to be shipped by the end of April after placing the order. If you purchase multiple different items in the same order, the other items will be shipped first.
In order to facilitate cross-border logistics and transportation, if the order does not include a storage box, the default packaging will be used for delivery.