HolyOOPS 2.75u Graphics Card Aluminum Artisan Keycap


Do you smell the aroma of the graphics card?
Can a graphics card on the keyboard improve performance? Hahahaha, just kidding, this keycap from HolyOOPS perfectly replicates the appearance of the graphics card in form. Are you excited that your dream graphics card appears on the keyboard? CNC-machined from 6063 aluminum, to restore the real look, 2.75u size for shift keys, compatible with Cherry MX switches and clones. A small reminder, the cooling fan can be rotated!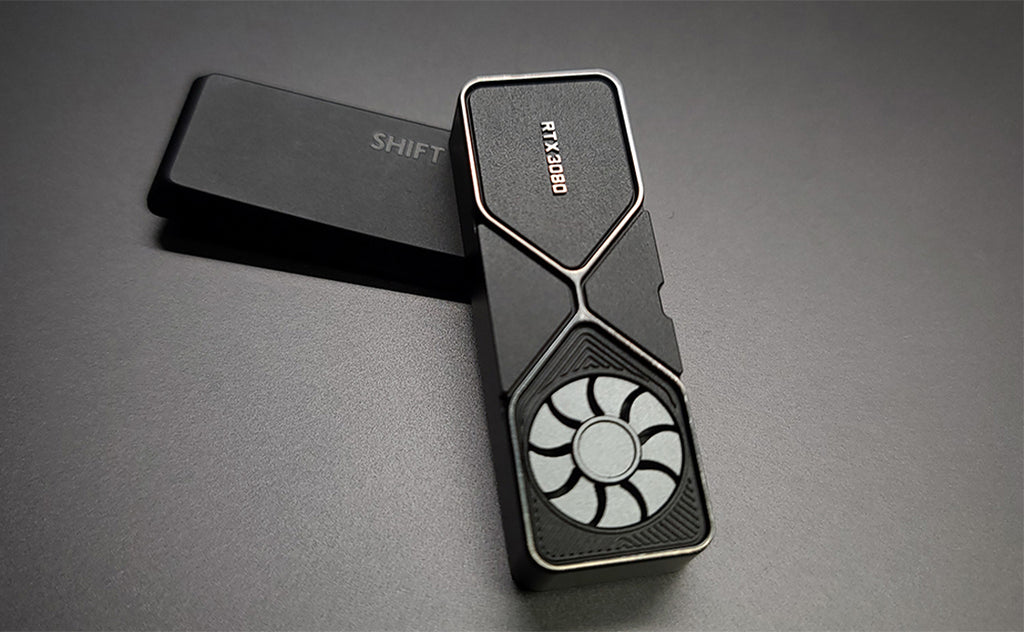 SPECS
Holyoops

6063 aluminum

CNC-engraved lettering

2.75u (51.4 x 18.1 x 10 mm)

Compatible with Cherry MX and clones