ZOMO Silicone Kitty Paw ABS Keycaps(With Pattern)
Orange Cat or Siamese Cat?
Cat owners will have their own favorite breeds. The pattern of this keycap from ZOMO comes from four different breeds of cats. Like the monochrome cat's paw, the cat's paw marks are also made of silicone material, and the keycap base is made of ABS. The combination of the two materials not only ensures the softness of the cat's paw, but also ensures the durability of the keycap. Each keycap comes with a cute keycap storage box. No one can resist the charm of four-legged beasts, let's see if you like it.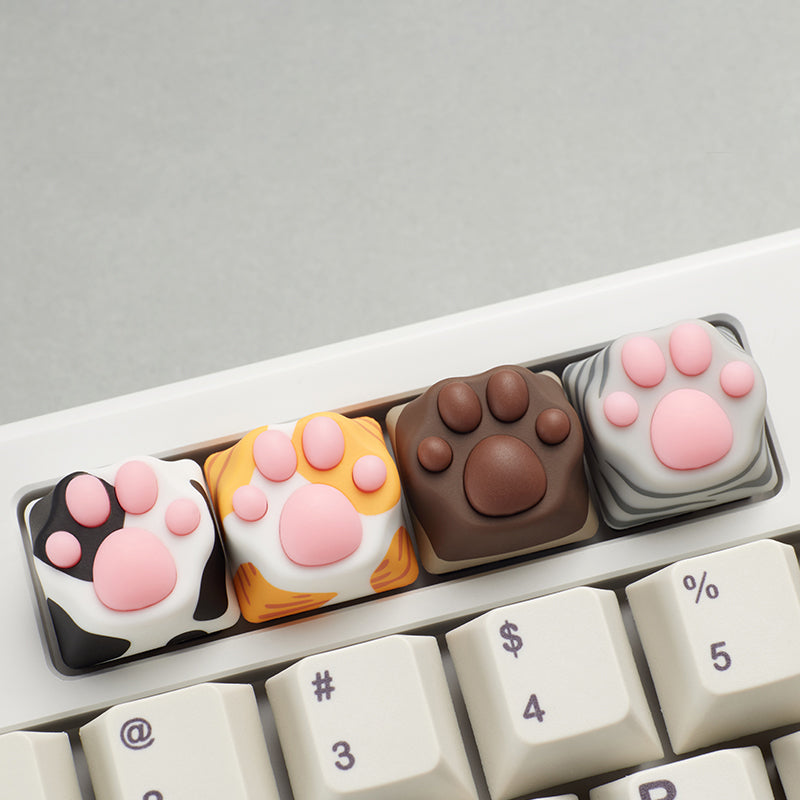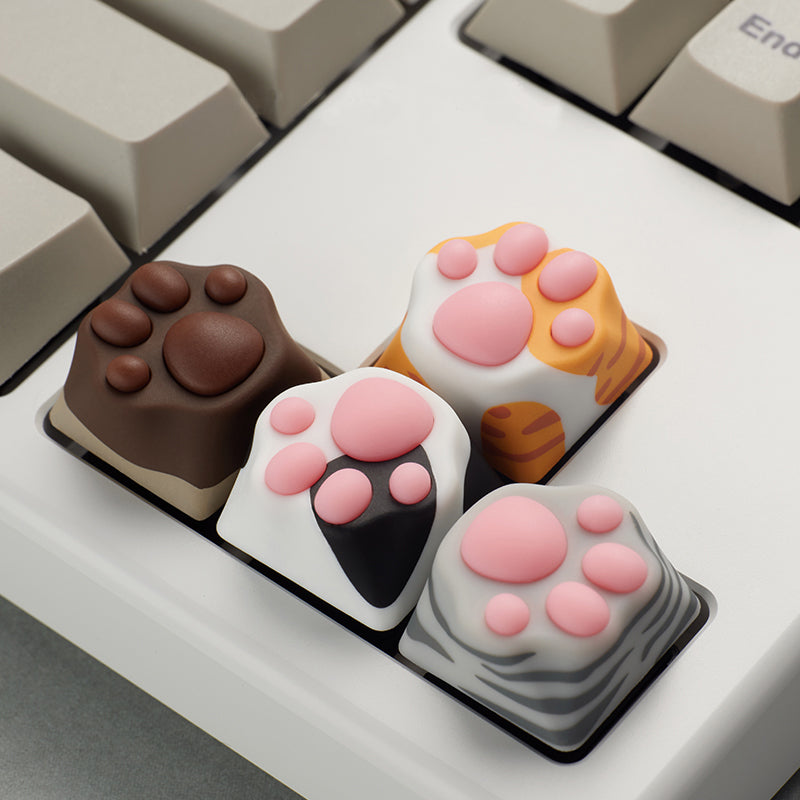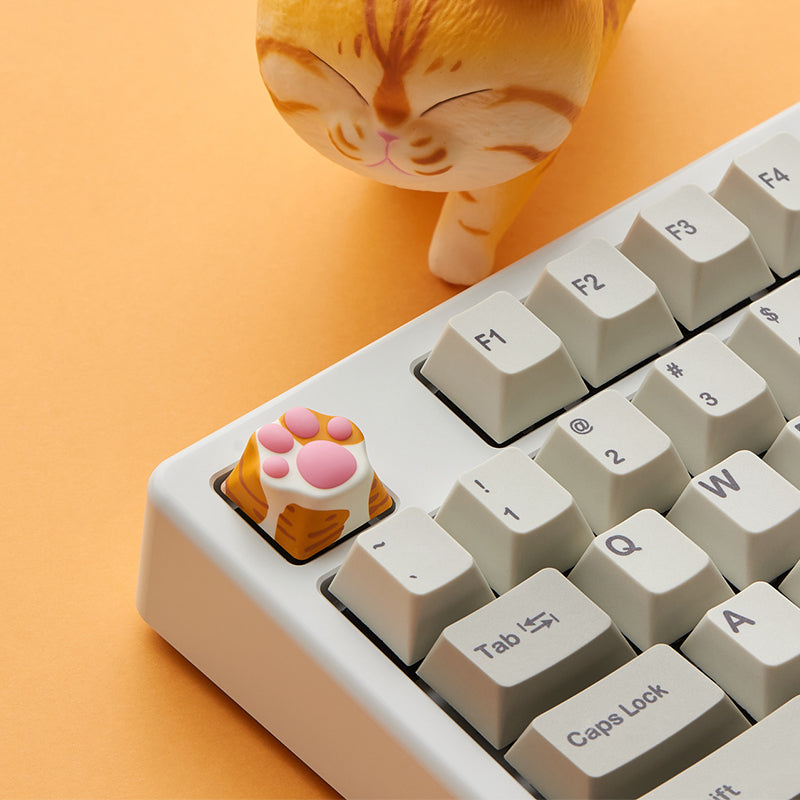 SPECS
ZOMO 

ABS body, silicone paw

Compatible with Cherry MX switches and clone switches

Height: 0.5 in (12 mm)

Weight: 0.13 oz (3.7 g)